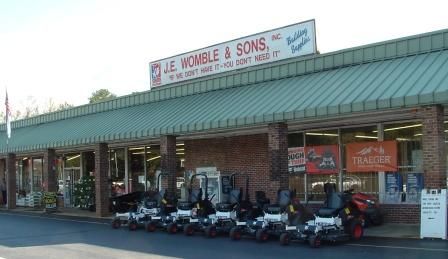 J.E. Womble & Sons is a proud sponsor of Ernest Simmons VFW Post 6722 in Lillington, NC. J.E. Womble & Sons Inc. has been serving veterans and citizens of Lillington and Harnett County, North Carolina for 74 years. J.E. Womble & Sons, Inc. is a staple of the community and takes pride in the ability to be big enough to serve, while also maintaining a personal relationship with each and every one of their customers.
They have all of your home improvement needs covered, both small and large. They also provide quality products for lawn maintenance, outdoor upkeep, and clothing needs. They have five divisions located across Lillington, including their conveniently located Hardware Store, LumberYard, Tire Center, and Small Engine Shop.

For more details regarding their goods and services, please visit their website below.